I'm super pumped to announce that I now have an agent!!! I'll be working with Hilary McMahon at Westwood Creative Artists, and I couldn't be happier.
I had a terrible cold over the weekend, so when I woke up to Hilary's email, I thought I was dreaming. Or hallucinating. I ran downstairs to tell Trenton (who is the best husband ever and was taking care of the kids so I could sleep in), and we all broke out into a happy dance. Even Owen, who had no idea why were celebrating but who never turns down a good dance party!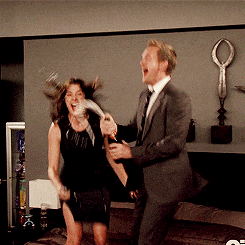 I started writing The GMO Twins in 2015 and finished the first draft just in time for my second son Max's birth. I submitted an early draft—a very early draft—to Pitchwars in 2016 and received some requests and feedback, which I used to create my second draft. Then I hired one of the Pitchwars mentors for a developmental edit and revised again. The writing group I met after Pitchwars was a huge support—it's very inspiring to hear their success stories and there's always someone to cheer on the little milestones writers sometimes don't get to celebrate, such as hitting a word count goal!
At the end of October, I took my manuscript to the Author in Residence and Writer in Residence, who both told me it was ready to send to agents. Huzzah!
Now I'm busy working on my next project, which I'm about halfway through (the first draft, anyway). My goal is to have it written by next spring so I can revise, revise, revise away.
More exciting times ahead! Thank you for reading 🙂